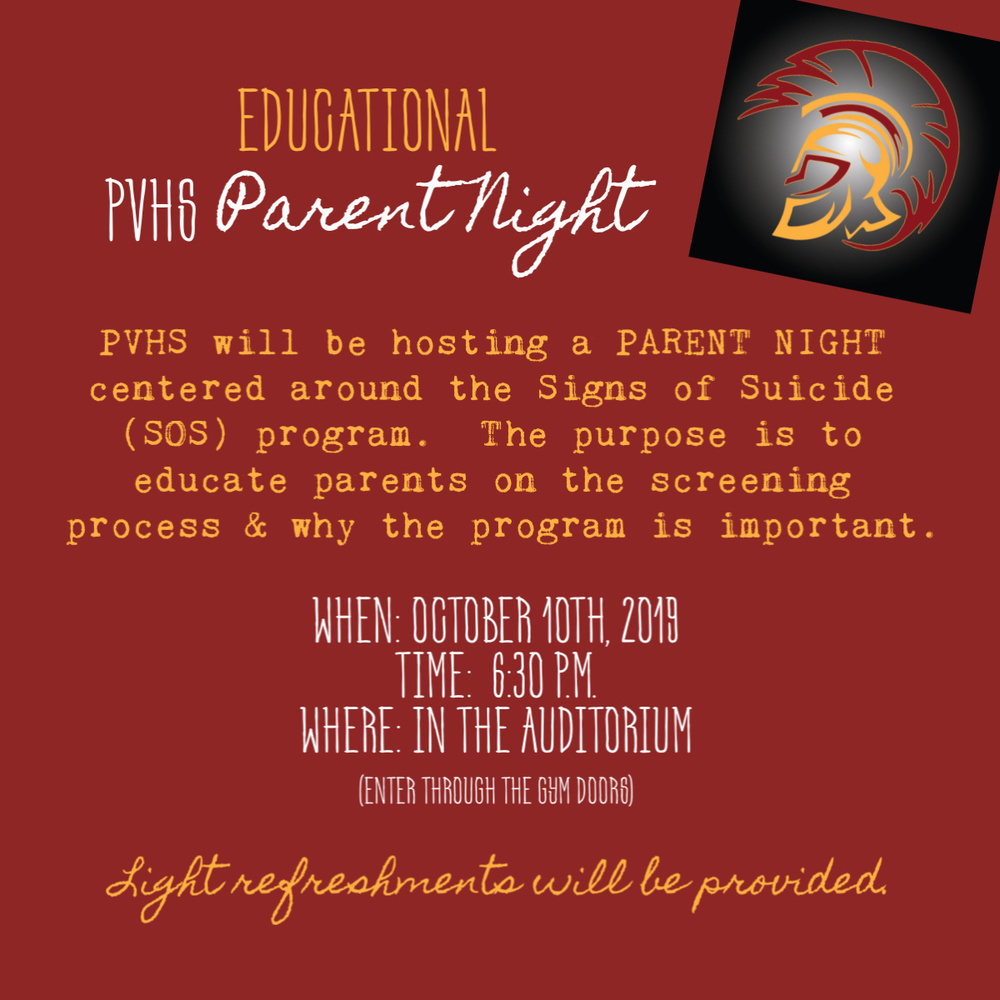 PVHS to host an Educational Parent Night!
PVHS Administration
Sunday, October 06, 2019
PVHS will be hosting a Parent Night centered around the Signs of Suicide (SOS) program. The purpose is to educate parents on the screening progress & why the program is important. This event will be held on Thursday, October 10th, 2019 at 6:30 p.m. in the PVHS auditorium. Light refreshments will be provided.