Tues, January 26, 2021 - Pahrump Schools: A snow day has been called for students in Pahrump. Students in Pahrump will not have school today. At this time, school will proceed normally for students in other communities. Employees in Pahrump are asked to report to work if the roads from their home look clear. Communicate with supervisors if you cannot report.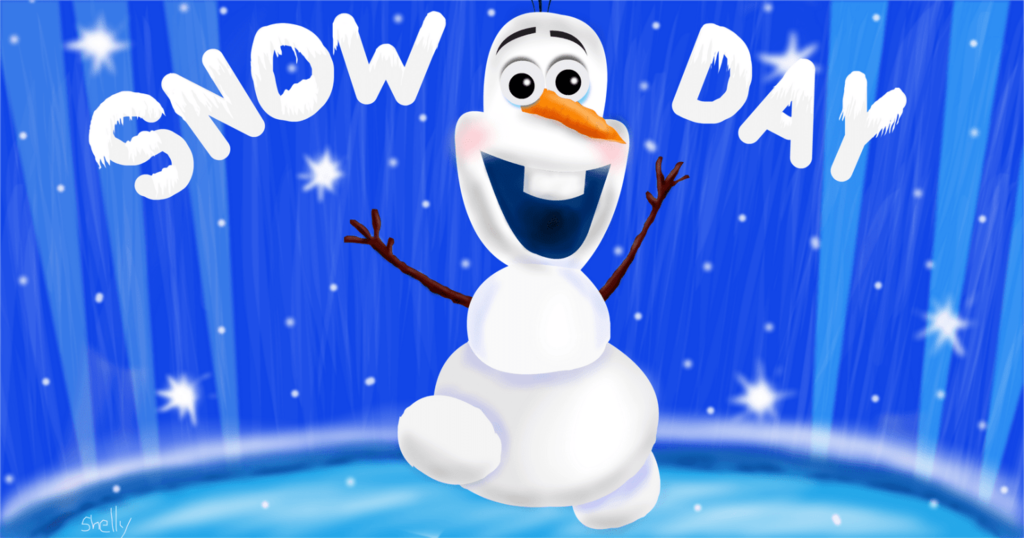 PVHS will be on Minimum Day schedule on Wednesday, 11/25 (release time will be 11:45am). We will then have Thursday, 11/26 and Friday, 11/27, off in observance of Thanksgiving and Family Day! We will return to Hybrid/Virtual schooling on Monday, 11/30. Happy Thanksgiving!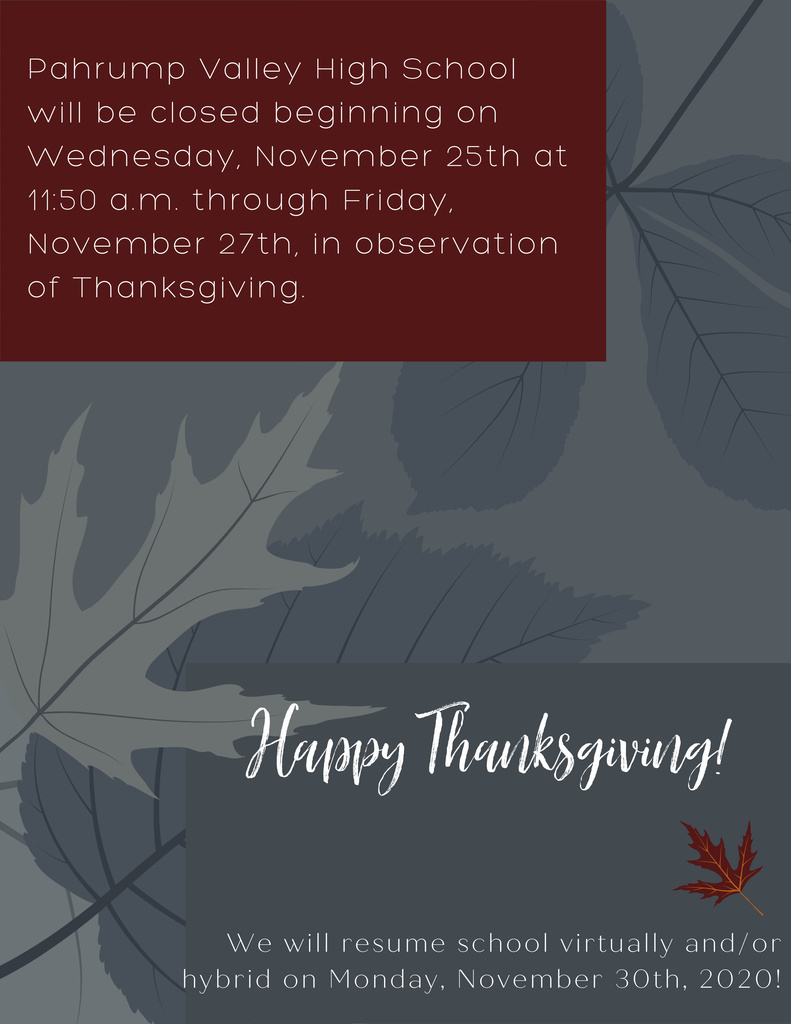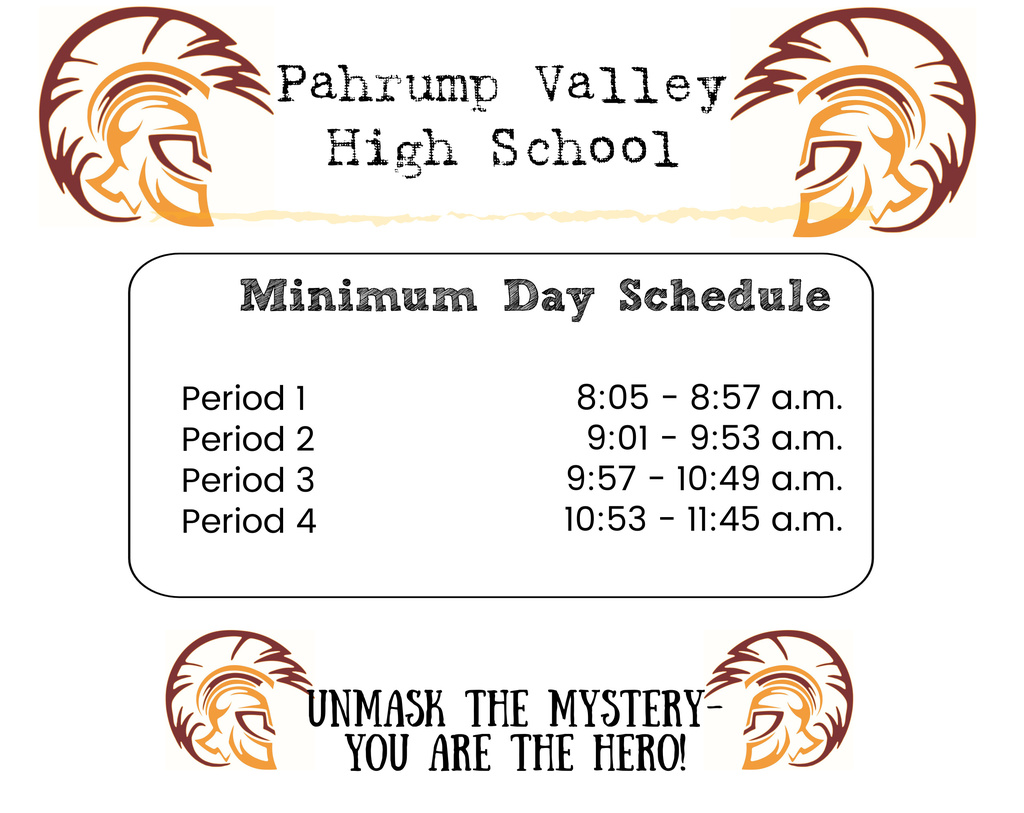 Please click this link to view the OSHA Notification to the NCSD about PVHS. We received this on November 18th. The required response is forthcoming.
https://5il.co/n8bp

P VHS Parents & Students: What if you could have a one-on-one person to support you in creating a path to success after high school? YOU CAN! See the attached flyer to secure your personal success agent today!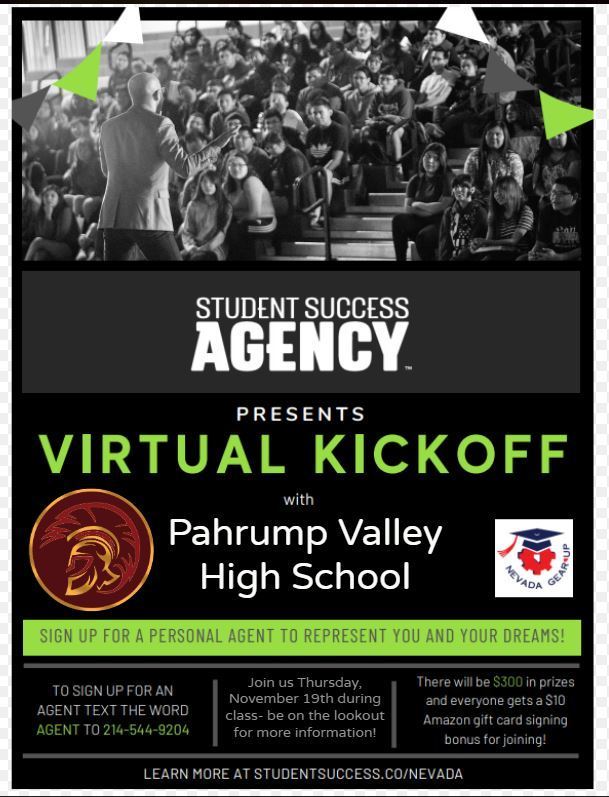 Students, Parents and Guardians! We will be holding a virtual assembly for all our students on Thursday, 11/19, during their second period class regarding SSA information. This is a great program linked with our GEAR Up program for all our students. Please see flyers for more information.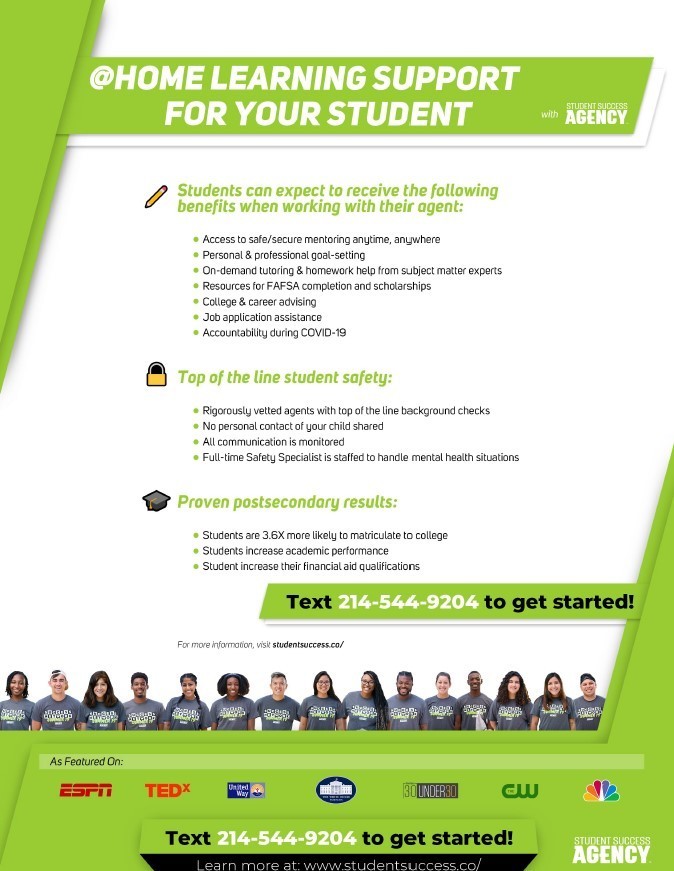 Trojan Families! Please see the following image regarding cameras on at PVHS. We are working to connect with students for a better experience. Please join us in working together.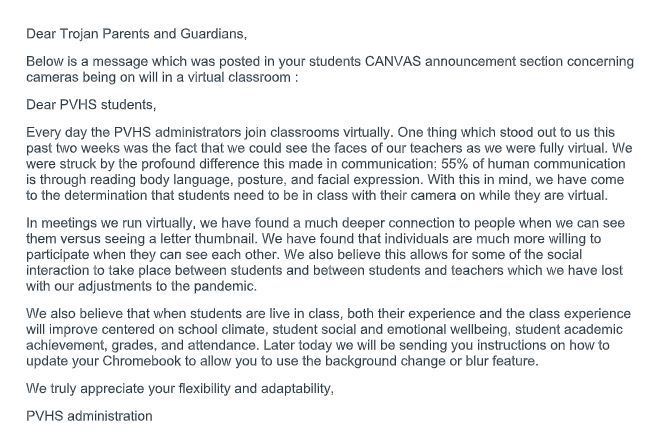 After reaching out for clarification on how the Governor's mandate from Nov. 10 affected our athletics re-start, it has become clear that we will not be able to re-start sports conditioning prior to the end of the Governor's stay-at-home order which goes through November 23. Our new target date to re-start now will be on Tuesday, November 24. We will continue to monitor the situation and provide an update as information becomes available.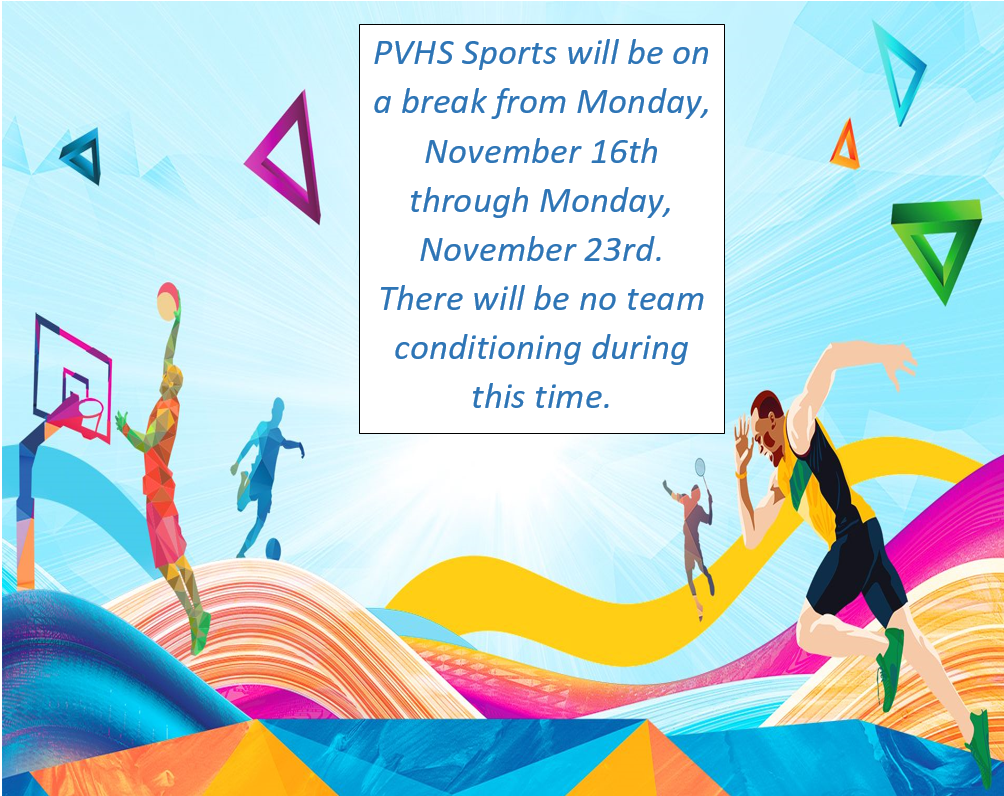 Happy Veterans Day to all those that have served. There will be no school tomorrow, Wednesday November 11th in honor of our Veterans. We would like to say a special thank you to our PVHS Veterans: MSG Smith, LTC McKinney, Mr. Rieger, Mr. Mercer, Mr. Meyers, Mrs. bustamante-Aviles, Mr. Mestas and Mr. Dela Rosa. Thank you for your service!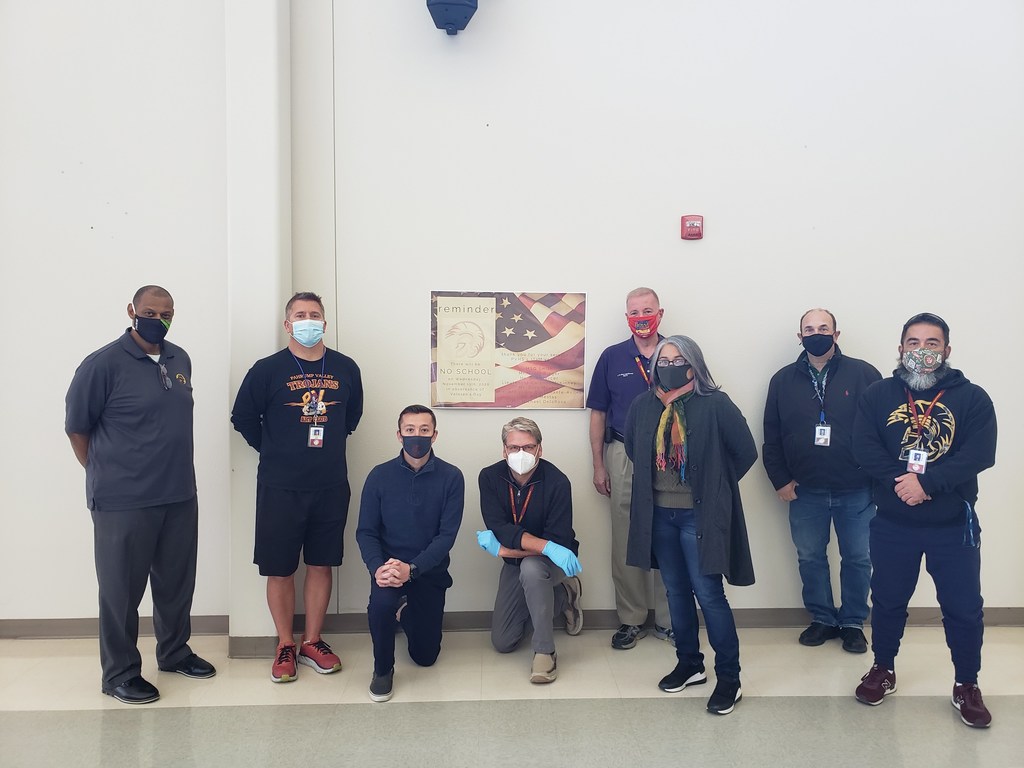 PVHS Department Spirit Competition Winners and Participants! Keeping up the Spirit at PVHS!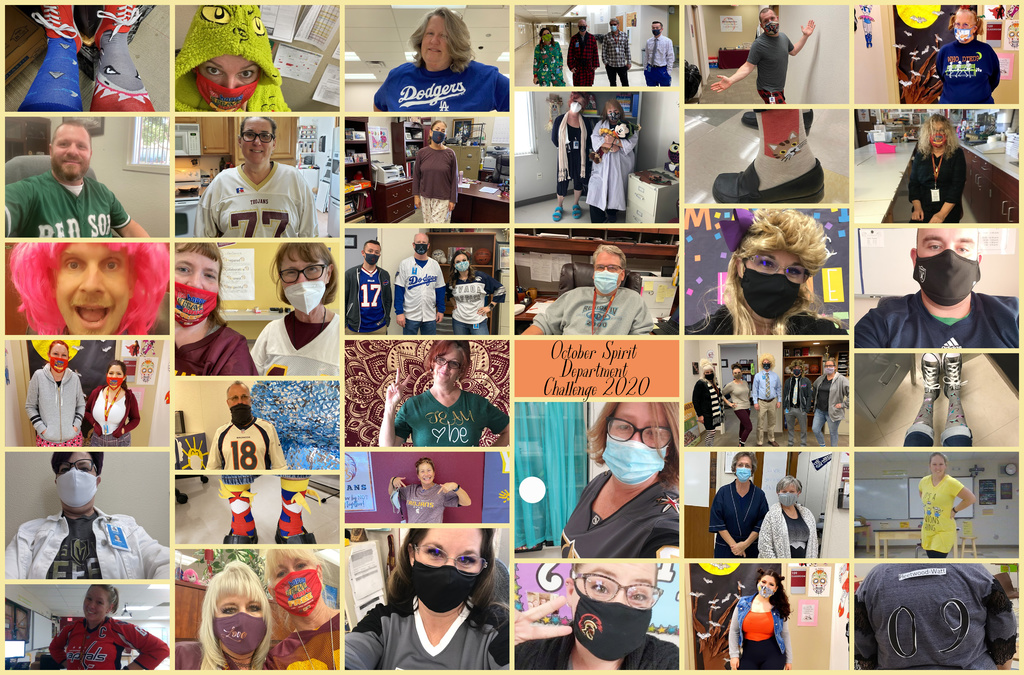 Greetings Trojan Families! While we are virtual only, please use the technology supports available in the graphic, should you need them!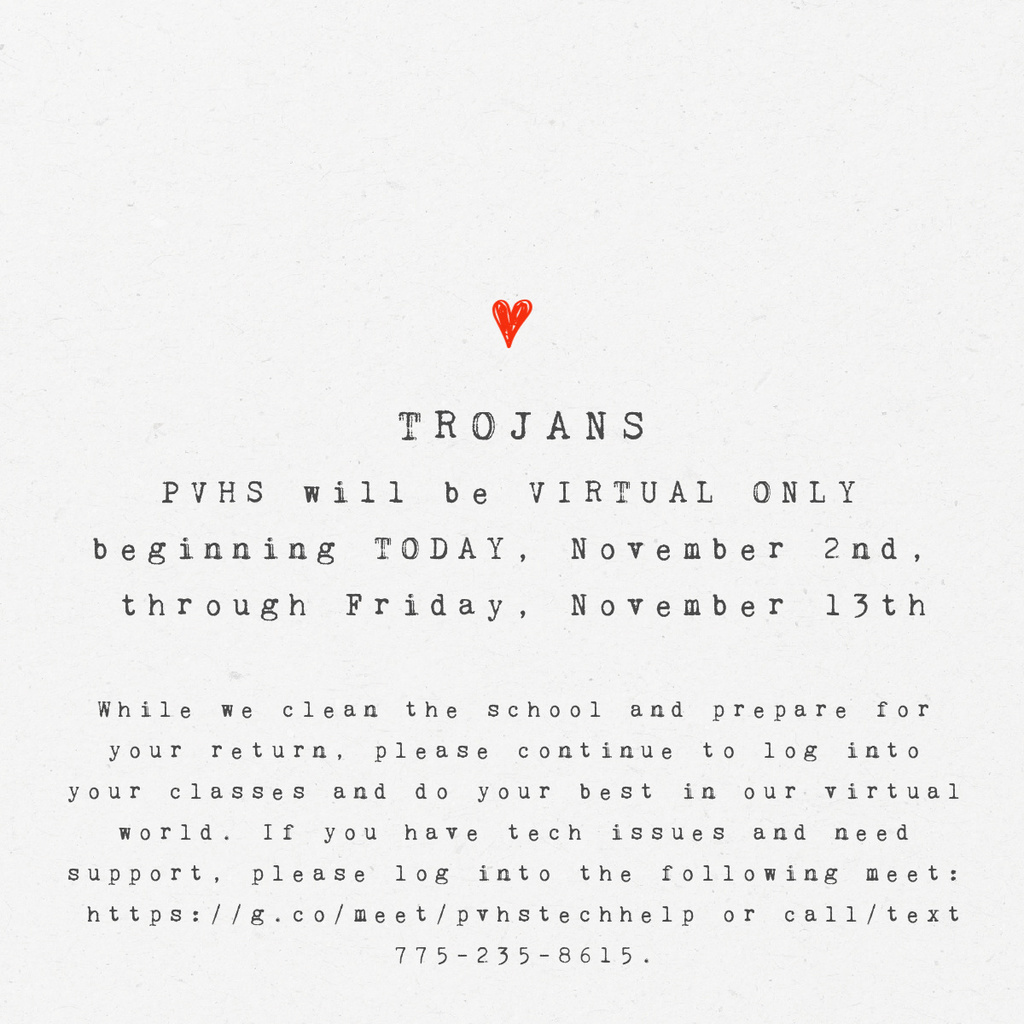 No School Today, October 29th, for Teacher In-service, or tomorrow, October 30th, for Nevada Day! We hope you have a healthy, safe weekend and remember to set your clocks back. See you Monday!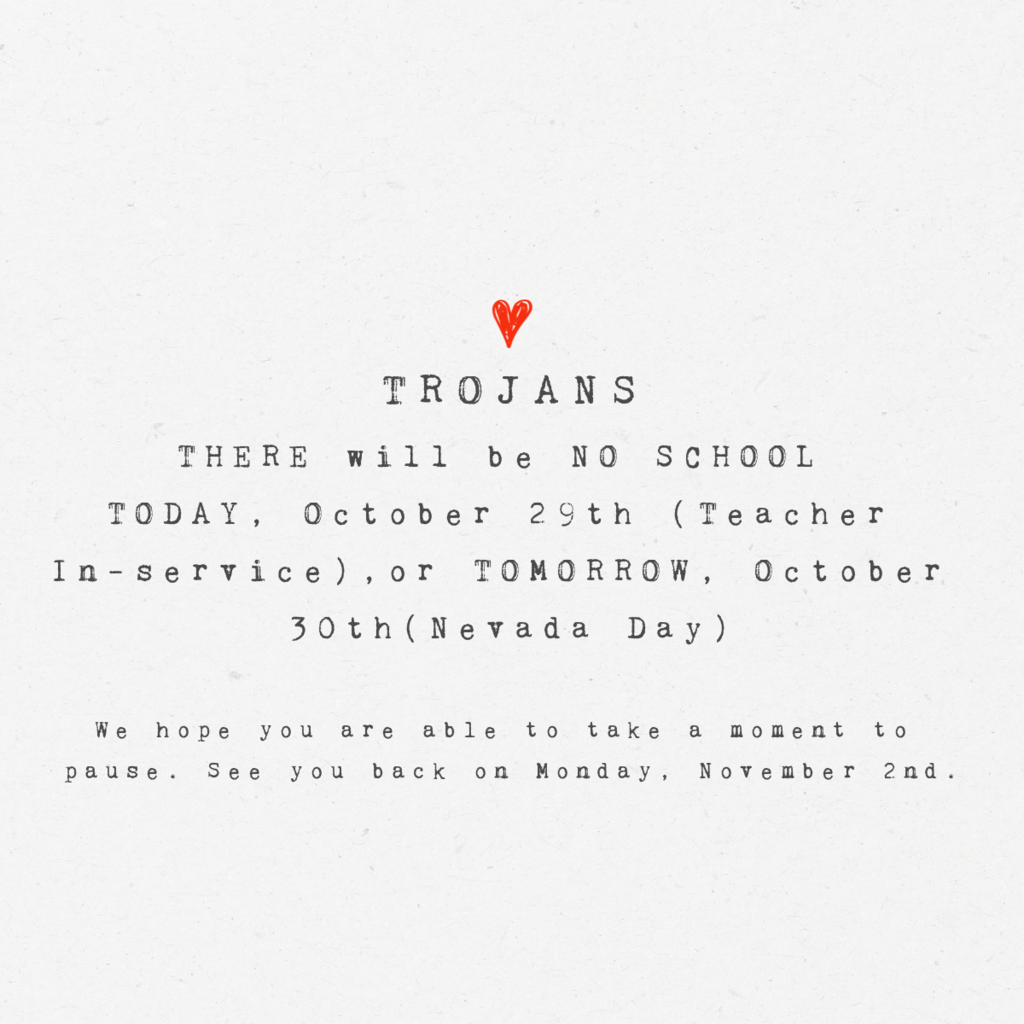 We are looking forward to SEEING you at Parent/Teacher Conferences this THURSDAY from 12:30 - 2:30 p.m. and 4 - 6:00 p.m. Please see the image for more details!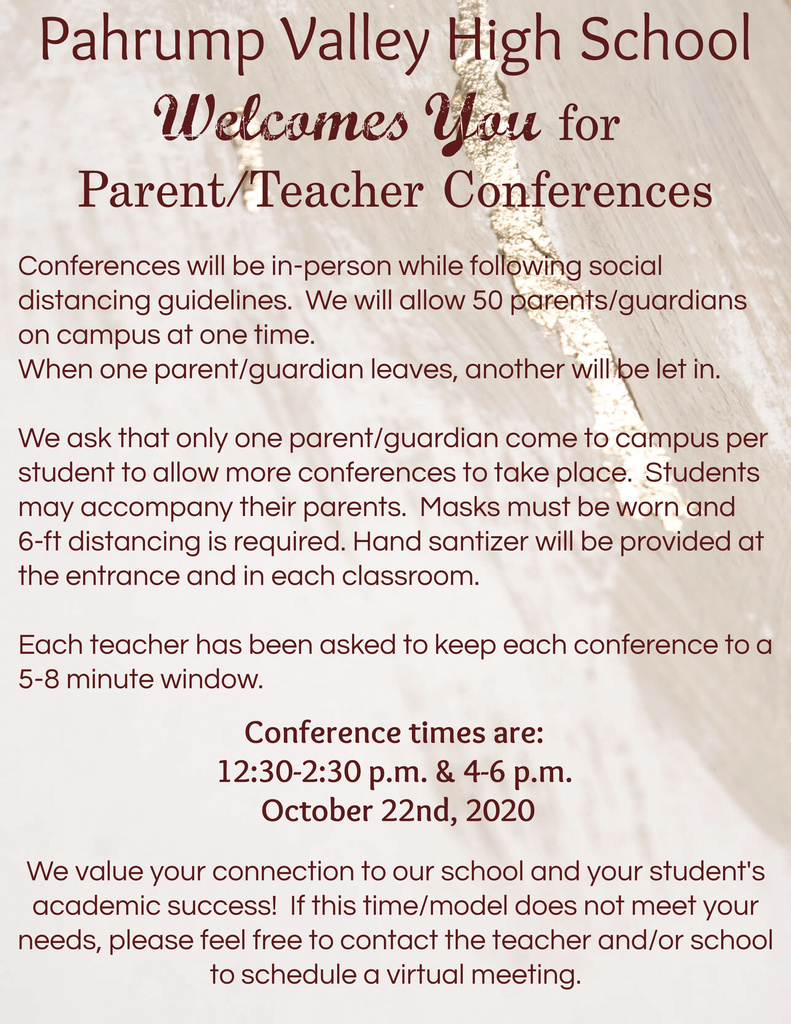 Please click on the following link to learn about Title 1 funding and services provided to parents and students.
https://bit.ly/3jMHlVZ

PVHS is planning two technology support sessions for parents next week, September 18th! Please take this quick survey so we can plan accordingly:
https://forms.gle/b2hCsoUQniYkAAoC7
This will be offered on a first-come first-served basis. If there is an abundance of requests, we will add opportunities!



Do you need your 30 hours of Driver Education? Sign up for online driver education at Great Basin College! See the image for more details.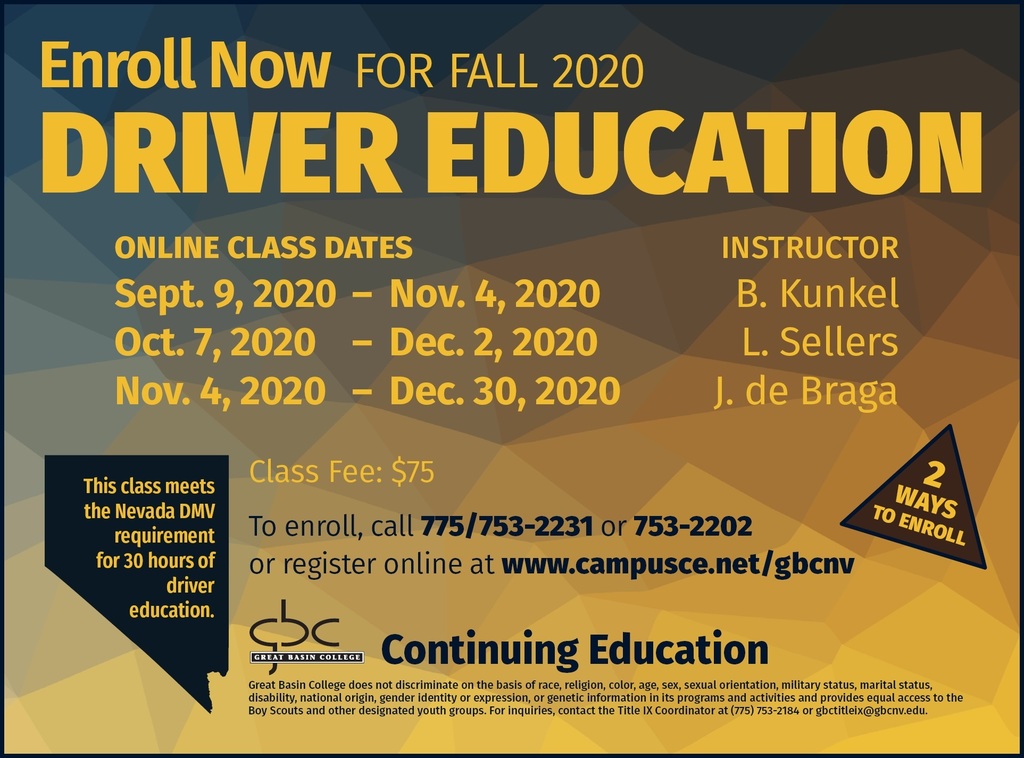 PVHS Picture Day for Virtual-Only students is on Friday, September 11th from 8:00 - 2:00 p.m. Please bring your student at your convenience and check-in with the office, first. Thank you!

Picture day is coming! Monday, August 31st for the A Cohort, and Tuesday, September 1st for the B Cohort. We are looking forward to seeing our students' smiling faces!