Parents & Guardians, please take this anonymous short survey with regard to COVID-19, school closures, and concerns for next school year.
https://bit.ly/NyeCSDParentSurvey19-1
The more input we get, the better we can address concerns. Thank you.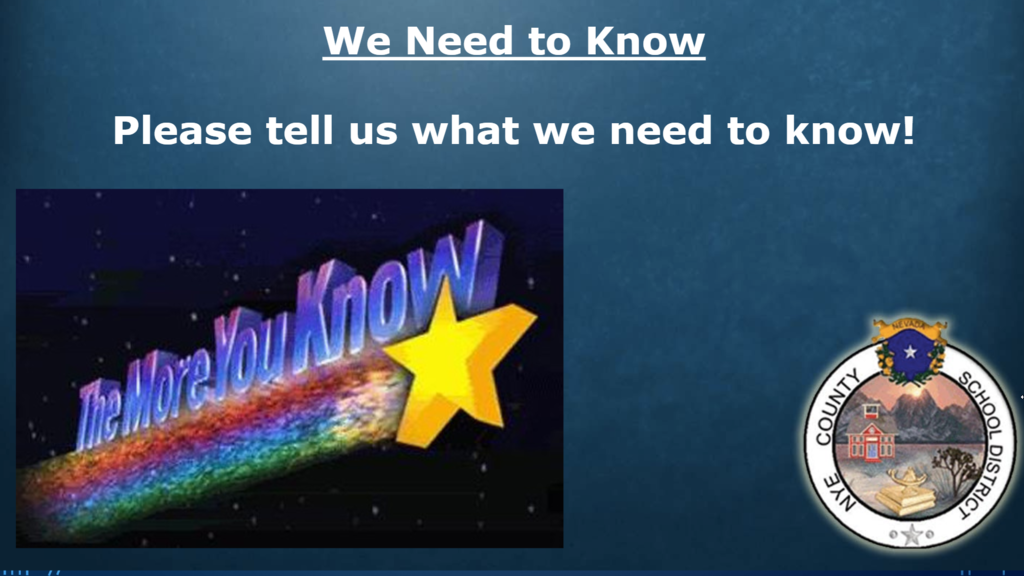 You can still get a yearbook AND we are planning a pick-up location soon! See this flyer for details!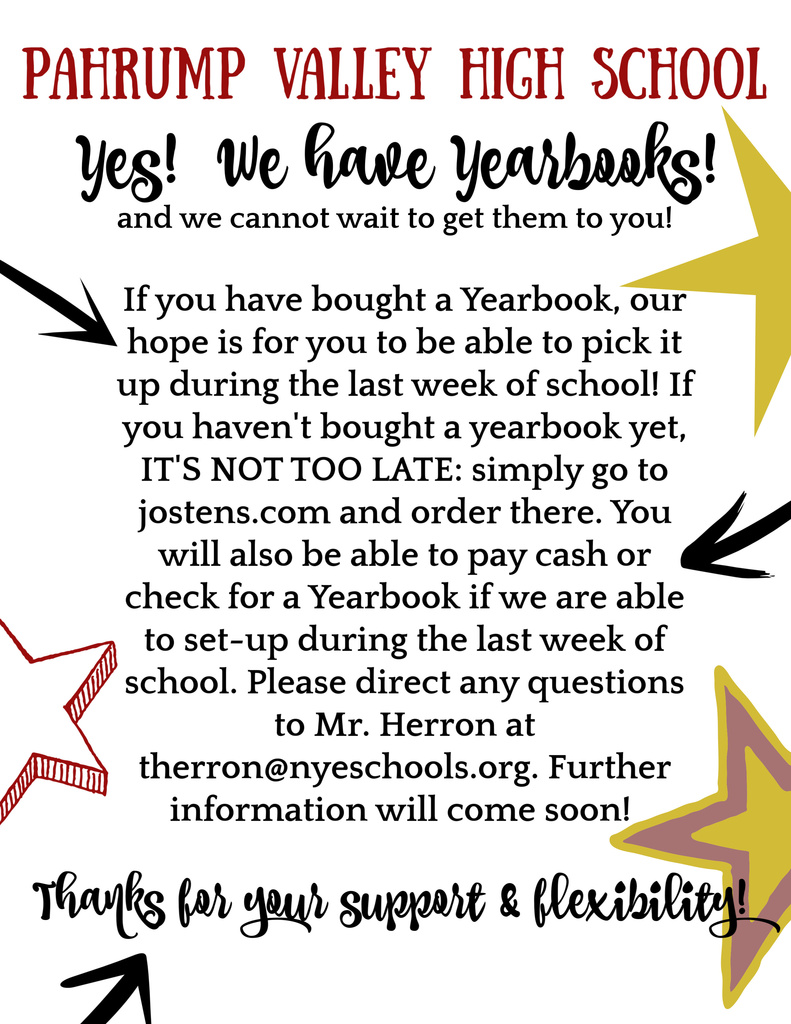 Pahrump Valley High School is thrilled to announce this year's Stand for Children Teacher of the Year, Tosca Arntz! Please take a moment to read why Tosca was this year's winner voted by her peers!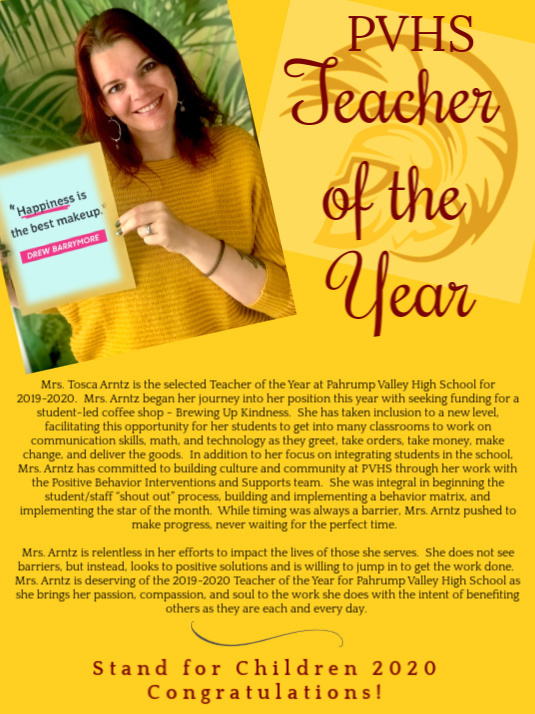 UNLV is offering a virtual opportunity for the Class of 2021 to learn more about UNLV! Please see the attached flyer and feel free to email Mrs. Hagstrom for more information!

With all that is going on in the world right now and the quickly-changing "norms" in education, Mr. Campnell was inspired to share his viewpoint on the value of education. We wish for you today, and always, to learn to grow.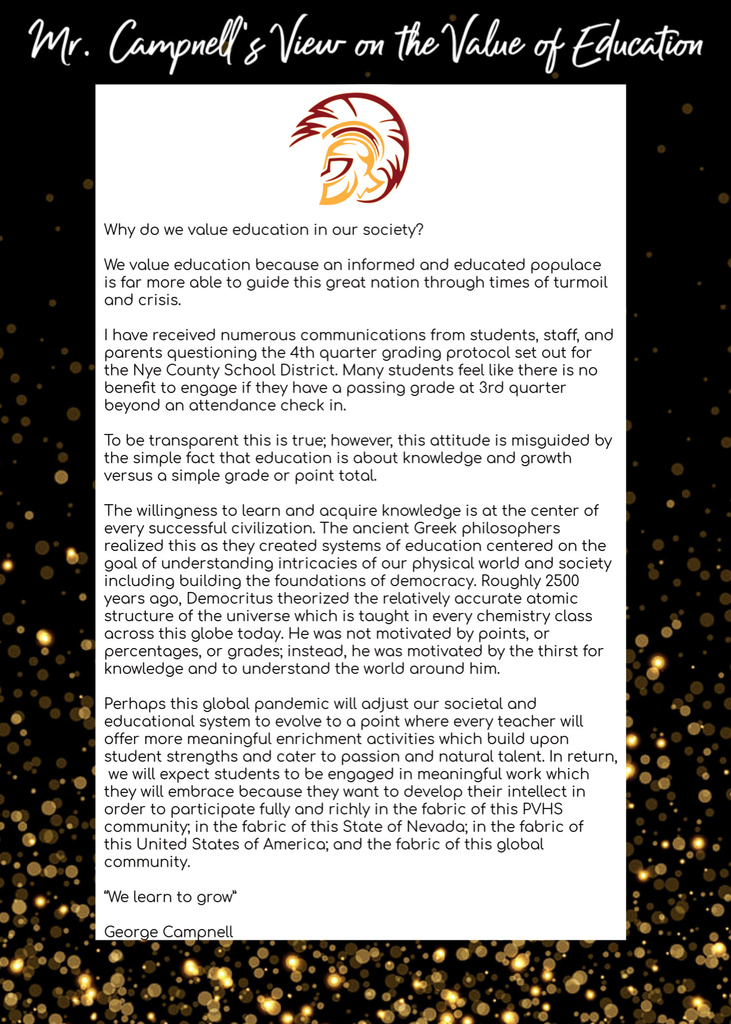 Nevada is estimated to receive $20,000 for every single person counted over the next 10 years. Funding will go towards our schools, veterans, healthcare & children's programs. Complete your #NevadaCensus at
http://census.nv.gov
now @NVCensus2020 #RuralNVCounts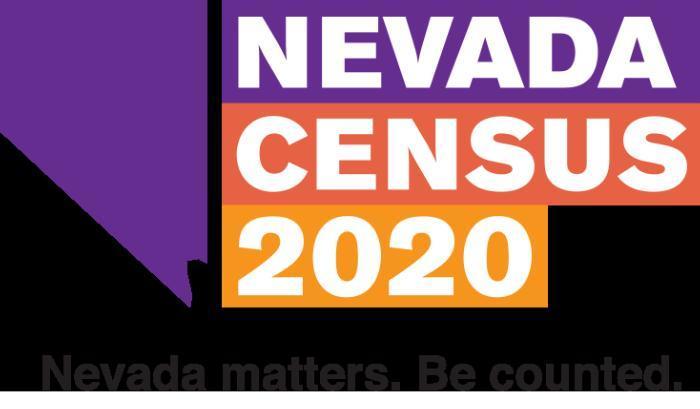 Trojan Families & Students! Please see the attached message that was sent home via robo call. We value you and your needs at this time; please use email to communicate with teachers and/or staff, as that is most efficient at this time. We miss you and wish you well!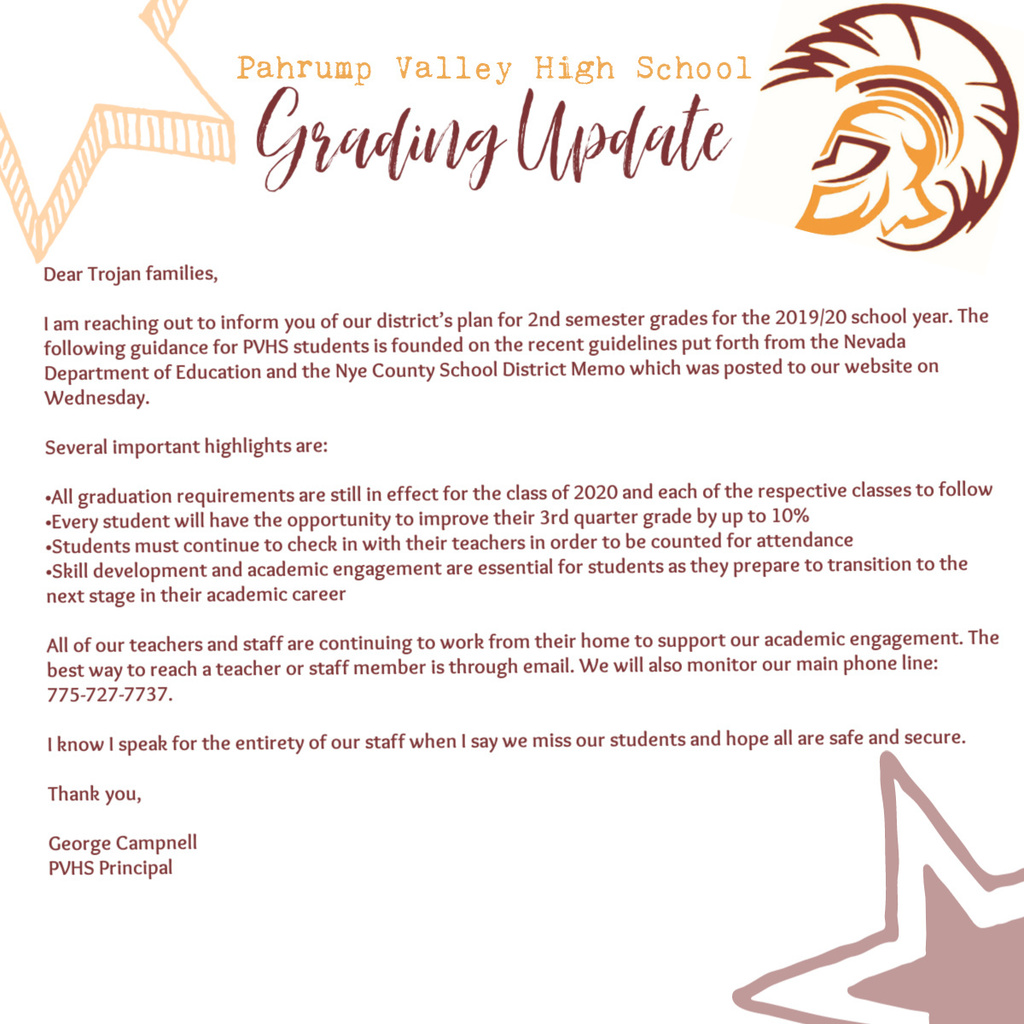 PVHS would like to thank the hundreds of community members who came to the BE The Light event. Your support was amazing, and I was touched by one of the most inspirational events I have attended in my 28 year educational career journey. Principal George Campnell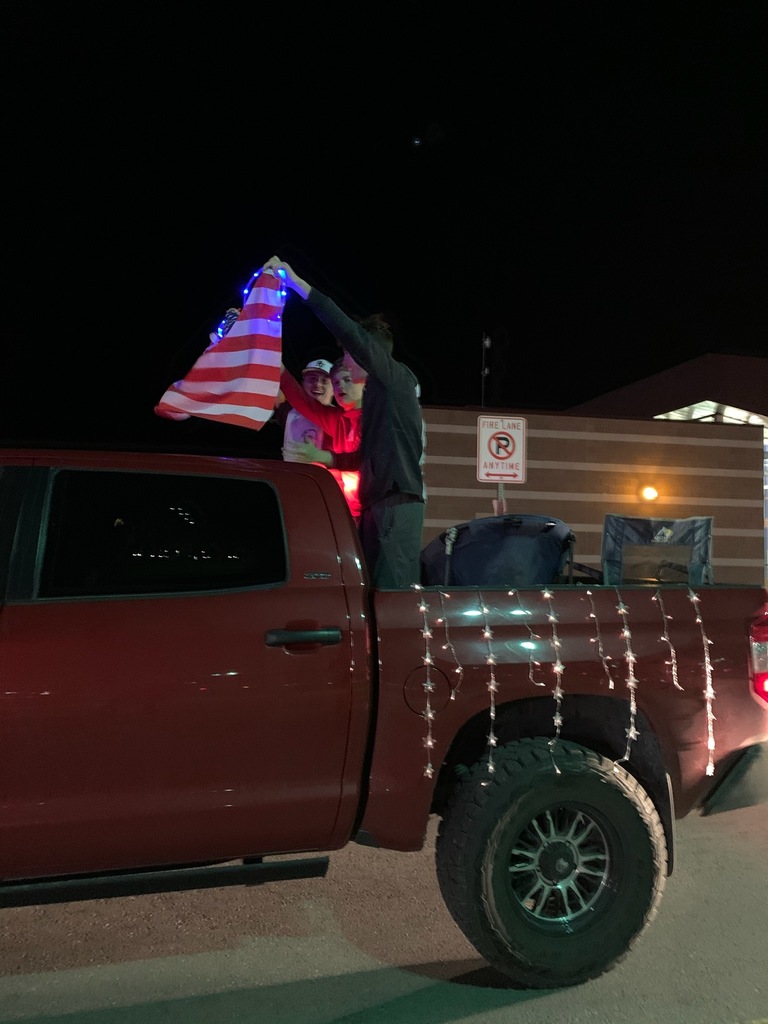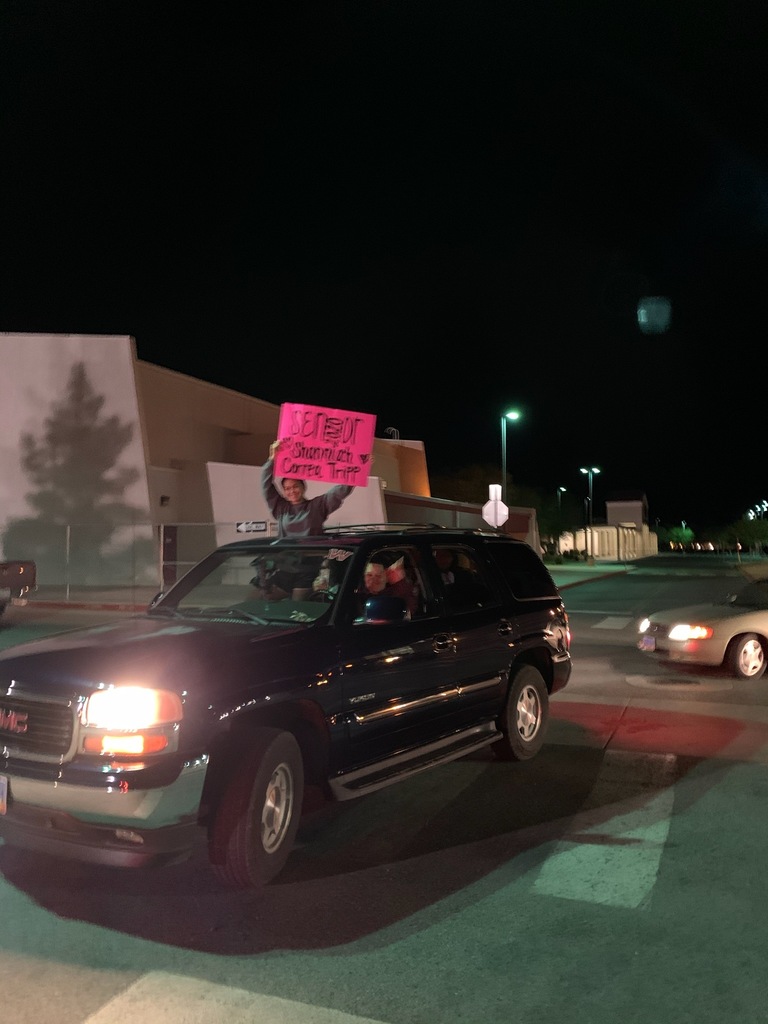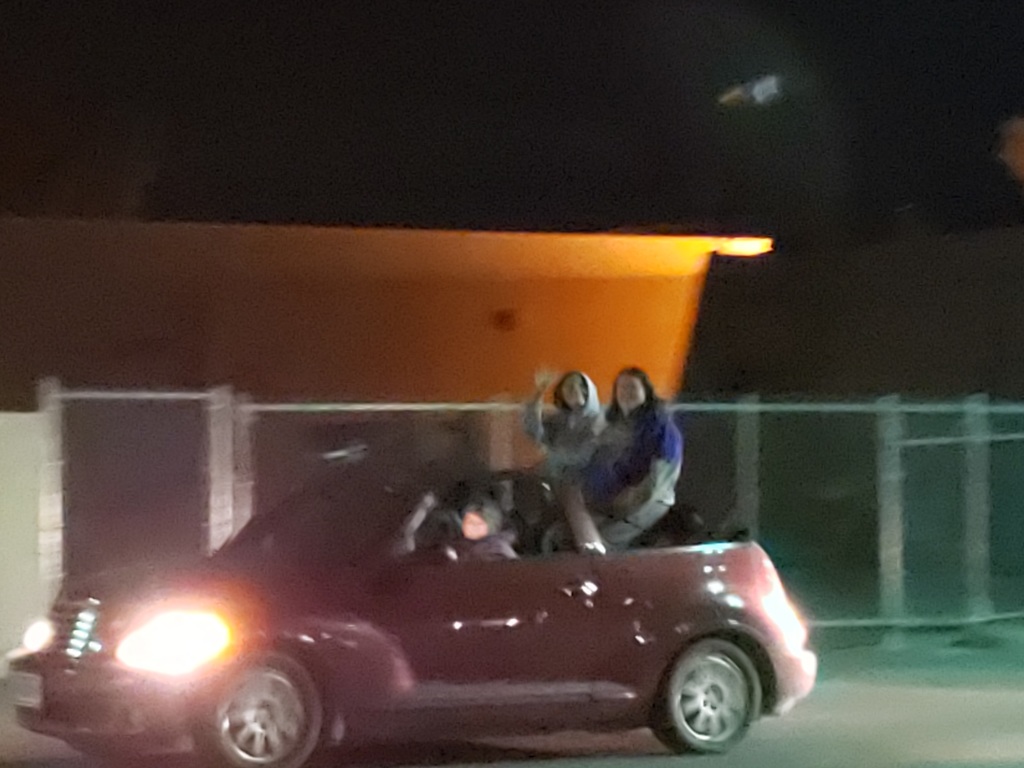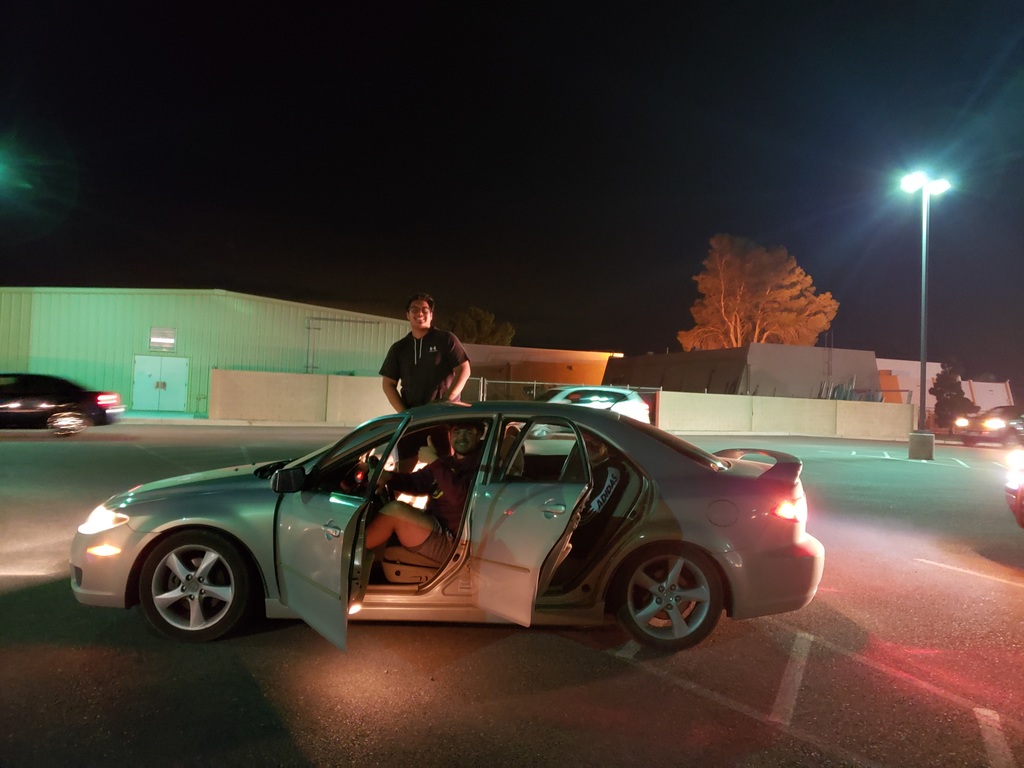 PVHS is taking part in the "Be the Light and Never, Ever Give Up on Your Dreams" campaign and is inviting you to join! We will turn our football field lights on for 20 minutes on April 17, 2020 at 8:20 p.m. Please drive by and honk in support! Please remain in your vehicle.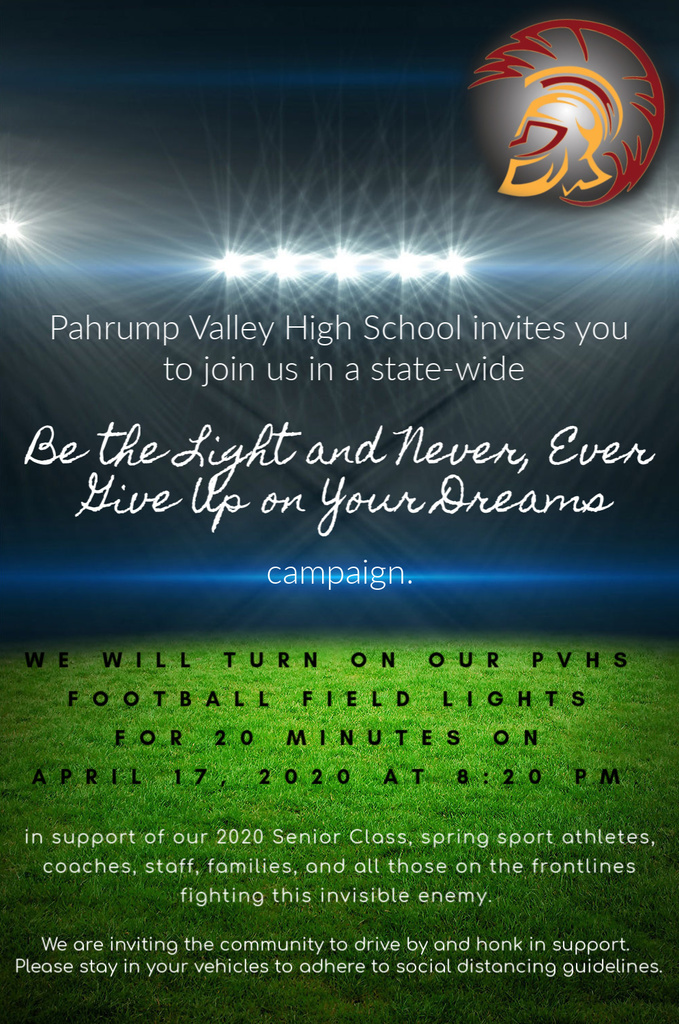 Now more than ever, we need to come together to ensure Nevada receives the proper funding for healthcare, education, public health, and public safety. Fill out your #NevadaCensus at
https://census.nv.gov/
now. Our future is counting on us @NVCensus2020 #NevadaMatters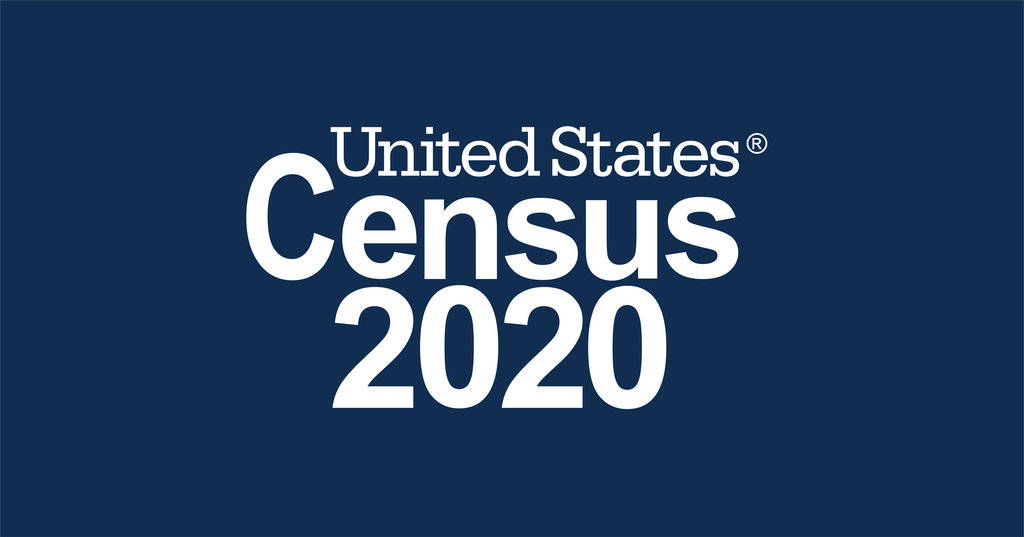 Please take a moment away from your learning at a distance and enjoy a long weekend with your family. Take a few days away and unplug. We miss you Trojan Family and can't wait to see you soon!

PVHS is continuing to recognize our Stars of the Month through the learning at a distance model as staff are still focusing on students, bringing joy, and working hard as ever. This month's stars are Mr. Weaver & Mrs. Veloz for their positivity, inspiration, and heart!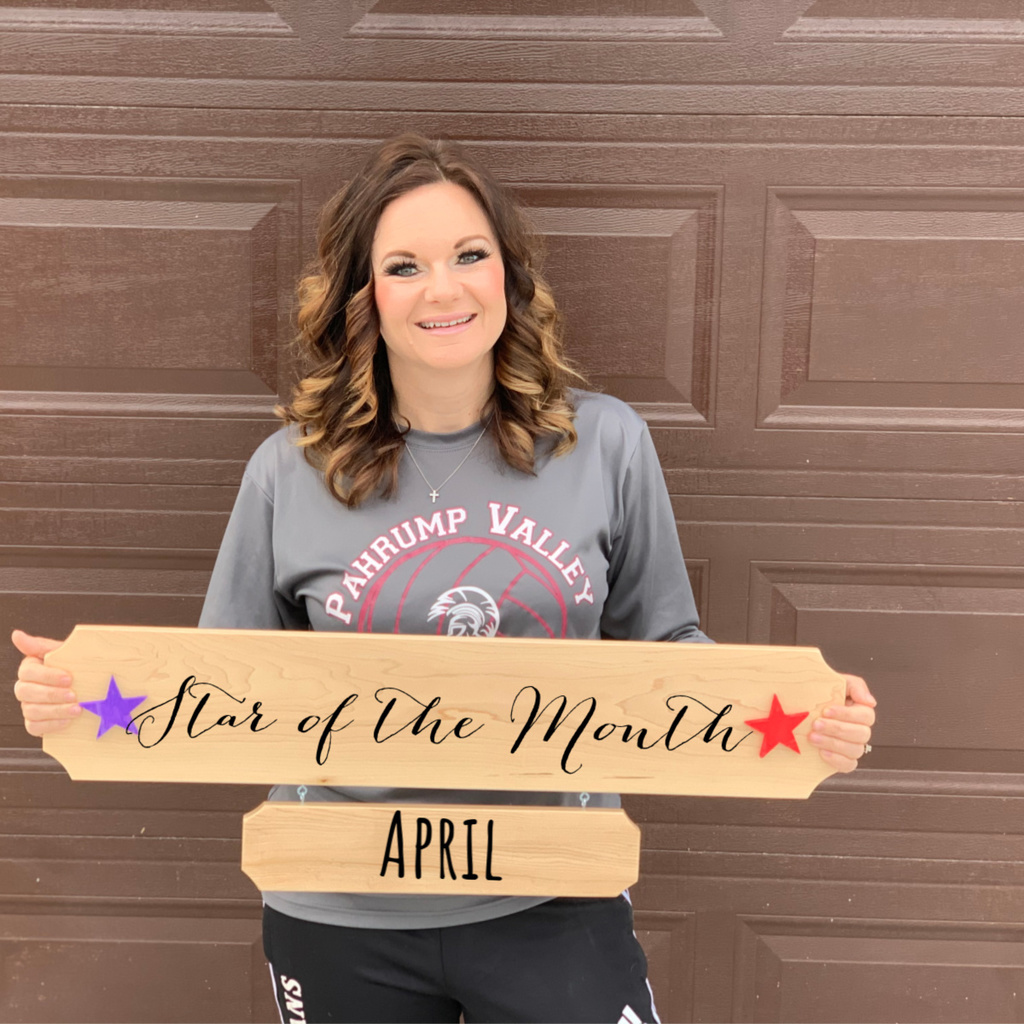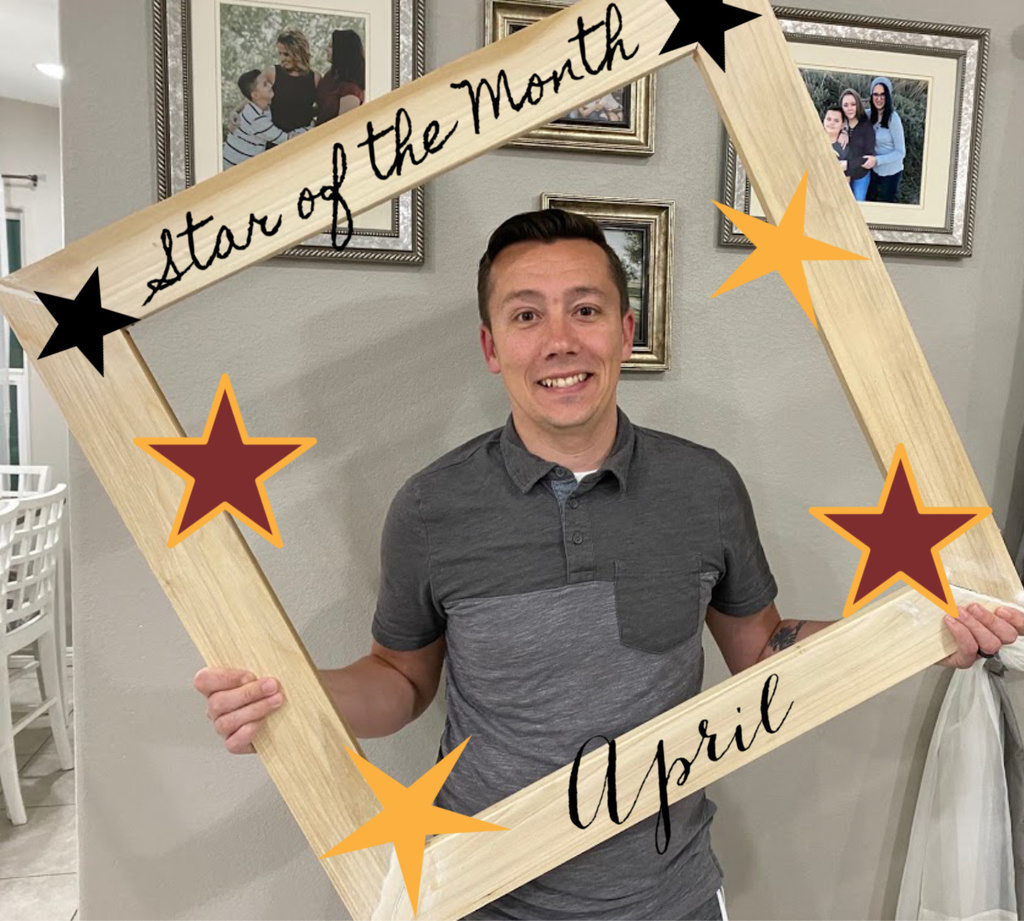 PVHS students have an incredible opportunity to take college courses at GBC for FREE! Summer registration opens on Monday, April 6th, 2020. Please see this flyer for what to do next to take advantage of this opportunity!

Please join us in celebrating the February and March PVHS Stars of the Month! Mrs. Arntz, Mr. Williams, Mrs. Villa, and Mrs. Roderick bring so much light to our staff and we appreciate them! Please take a moment today and vote for April:
https://forms.gle/S2iGapkznEpusXic8
!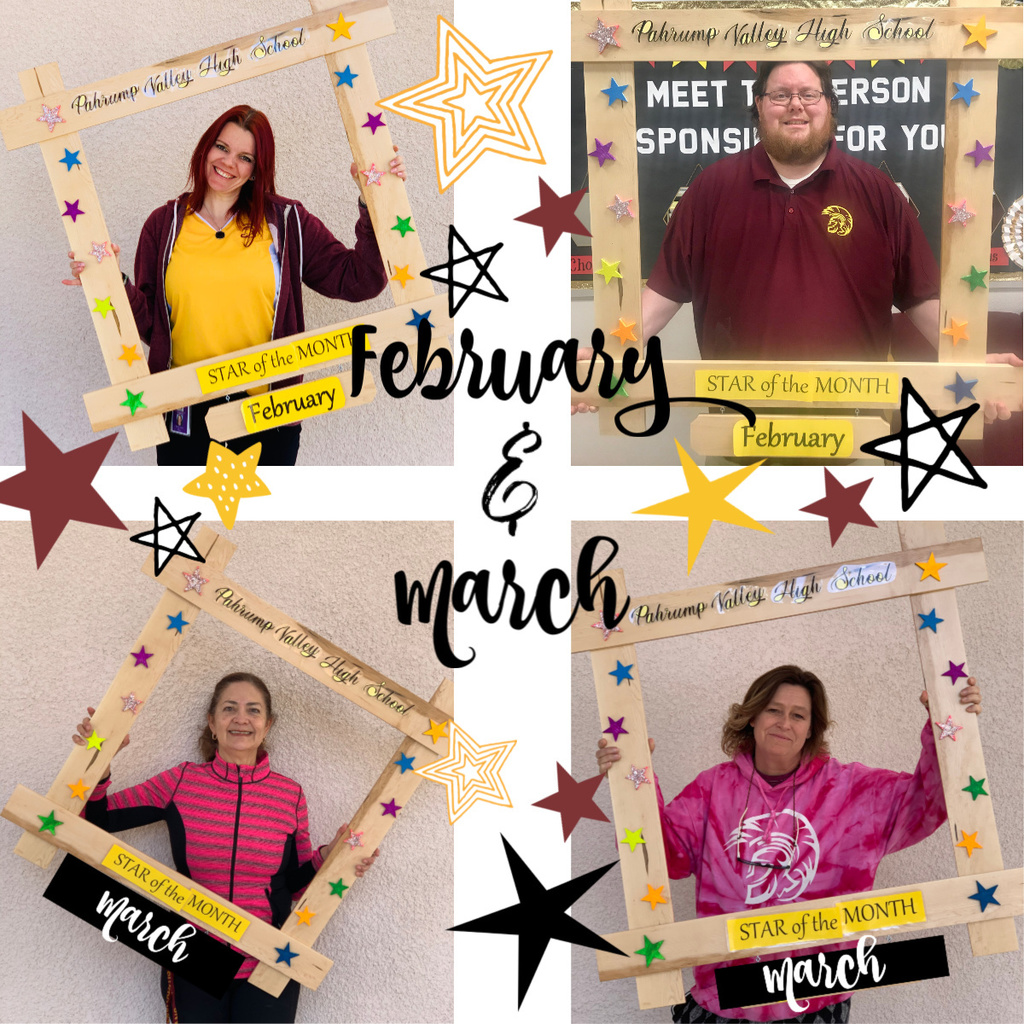 We miss the chatter in the hallways, hanging out at lunch, classroom discussion and you! Please join us in a virtual spirit week - anyone can participate! Simply take your picture and post it on Facebook with @pahrumpvalleytrojans!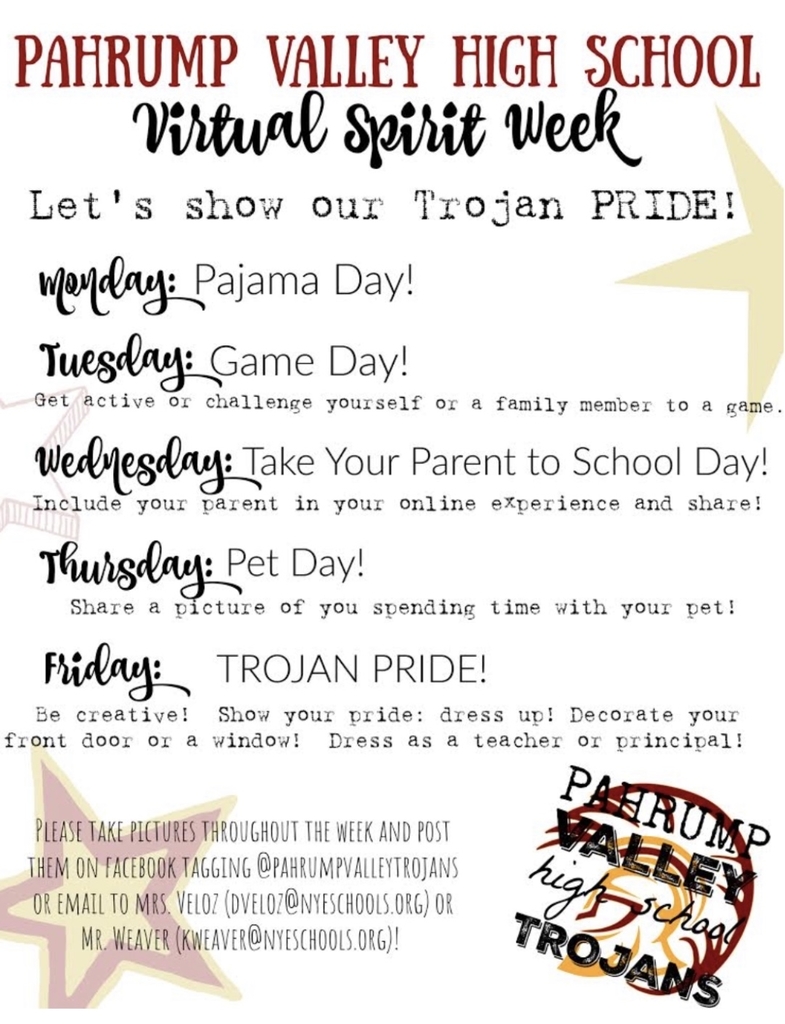 This short video demonstrates how to login to Chrome on a home computer in a manner that keeps all of the different accounts separated.
http://bit.ly/2tNKoII
The video doesn't apply to Chromebooks, just computers.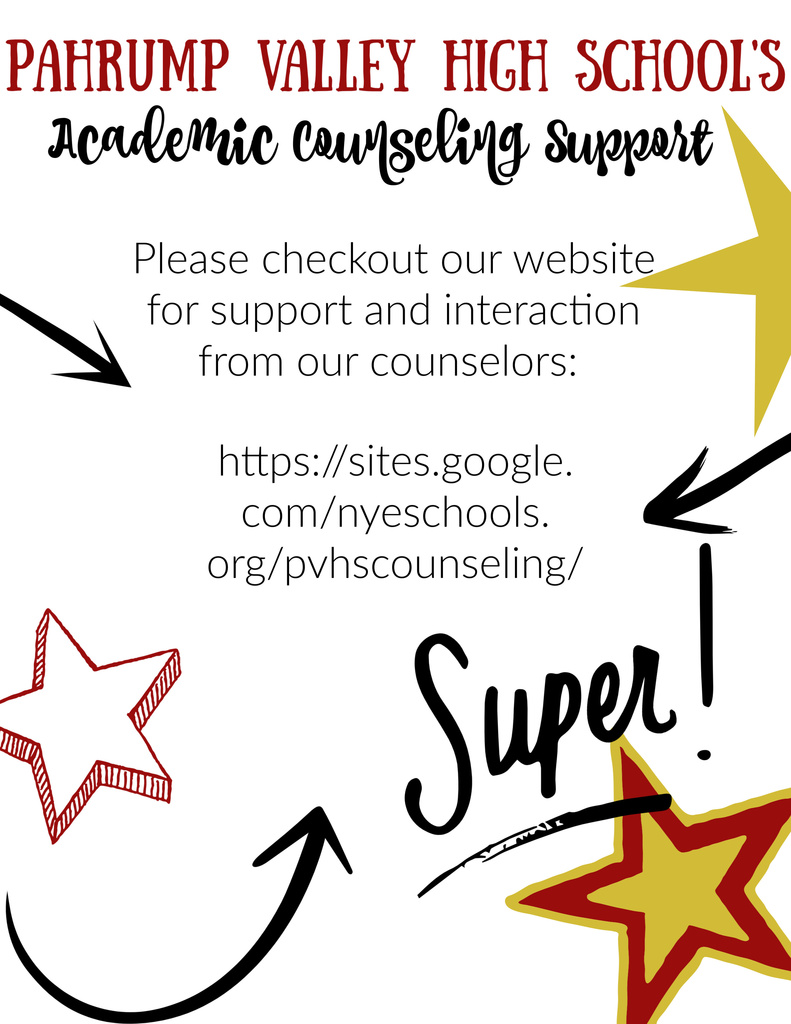 Nuestro sitio web es bilingüe. Puedes verlo en inglés o español. --- Our website is bilingual. You can see it in English or Spanish.